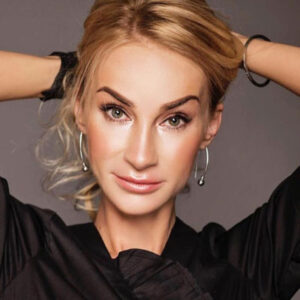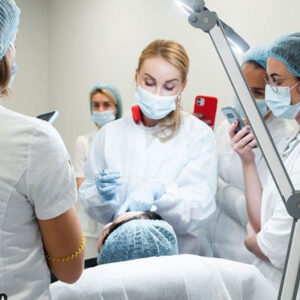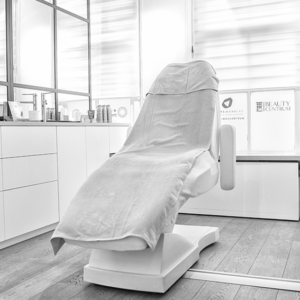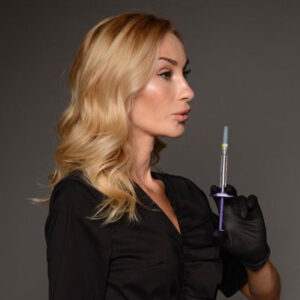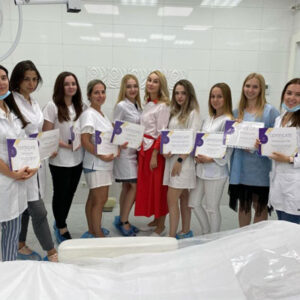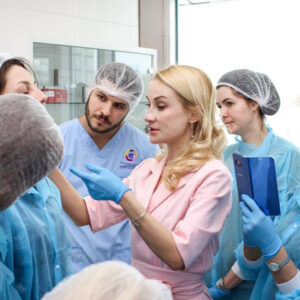 La Maison Amsterdam
Cosmetic specialist doctor Olga Chalenko
With the regularly present cosmetic doctor Olga Chalenko, La Maison can offer you the most popular cosmetic procedures in a trusted location. We would like to introduce this highly experienced specialist and her treatments to you. Are you interested in a treatment with Dr. Olga Chalenko? Please contact us for the possibilities.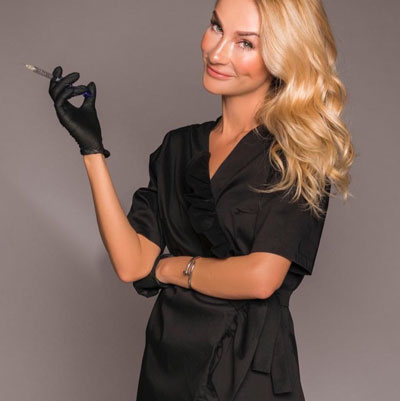 Dr. Olga Chalenko 🇬🇧 🇺🇦
Dr. Olga has more than 20 years of experience as a cosmetic doctor and specializes in injections. She is a Allergan expert (Botox) and Injection Trainer. She performs yearly a large number of injection and hardware techniques. Olya is also a dermatologist.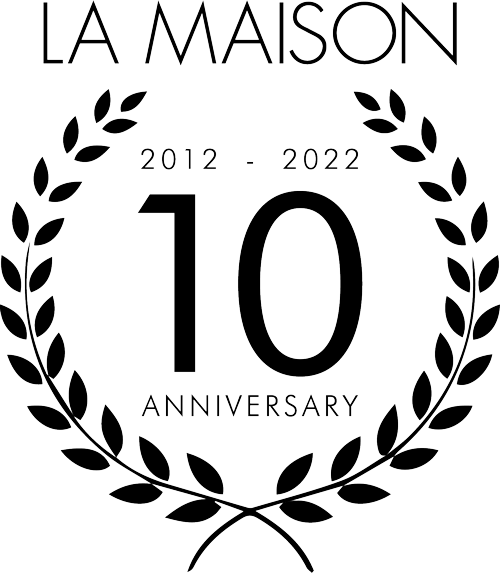 La Maison Amsterdam celebrates its 10th anniversary
As a flagship store of La Biosthétique, La Maison Amsterdam has been offering high-quality treatments for hair, hair extensions, hair restoration, wellness and beauty for 10 years, as well as cosmetic treatments for skin improvement and skin tightening.
Some of our specializations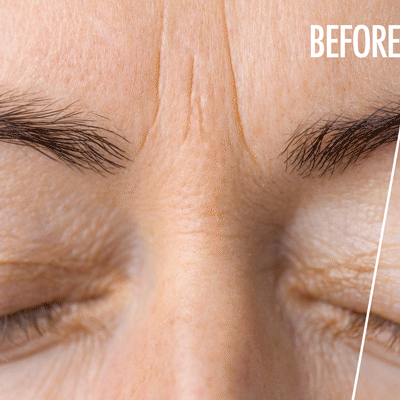 Because Botox addresses the cause of wrinkles, namely muscle activity, it is the most effective treatment and prevents wrinkles from becoming deeper. Fight the 'infamous' angry look effectively with botox.
A medical application of Botox is the treatment of migraine and tension headache. By relaxing certain facial muscles, the degree and frequency of the headache decreases or disappears.
Botox is very safe
Botox has been used in medicine for almost40 years without any serious side effects.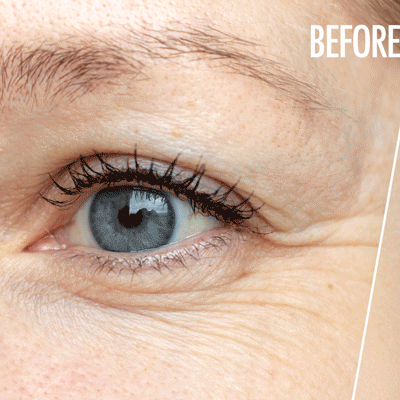 Hyaluronic acid is a natural component of the skin which ensures water retention. This moisturizing effect gives the skin elasticity and volume. By introducing small amounts of hyaluronic acid in the form of a clear, non-animal, biodegradable gel, the moisture content of the skin is restored.
Great results
The hyaluronic acid provides volume under the wrinkle, which rises and becomes smoother.
Very safe
Because it is a natural component of the skin, the chance of an allergic reaction is very small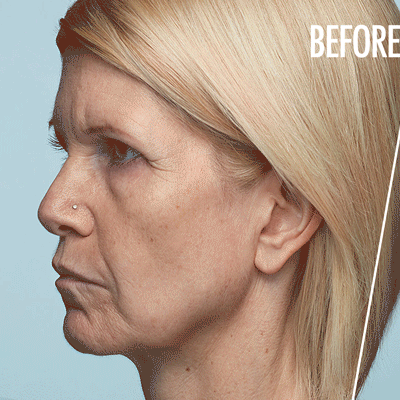 Radiesse is a non-permanent wrinkle filler made from synthetic calcium hydroxylapatite (CaHa) microparticles in a water-based gel. CaHa and the components calcium and phosphate also occur in the body's own tissue such as teeth and bones and is therefore fully biocompatible; therefore, no allergy test is required prior to treatment.
No more wrinkles
Radiesse provides volume under the wrinkle, which thereby rises and becomes smoother. On average a treatment takes 10 to 20 minutes. Then you can simply resume your daily activities.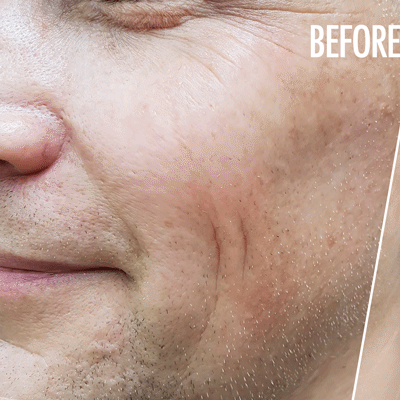 Aesthefill is a facial treatment that provides deep tissue regeneration to reduce the signs of facial aging. It naturally stimulates skin cells to produce their own collagen. AestheFill is based on polylactic acid, which has been successfully used in medicine for over 20 years.
Results
The result becomes noticeable already after the first procedure. Wrinkles are smoothed out, creating a visible volume.
Our customers rate us with an average of 4.6 stars.
Based on Google Reviews (165 reviews)
Rosanna Beasley
I had a fantastic facial at La Maison Amsterdam. It was my first time in the salon, which is a beautiful building and interior - a hairdressing salon as you walk in and facials upstairs. Cristina was really friendly and skilled - she talked me through the whole process. The facial was a mixture of relaxing and a thorough extraction to remove all the blackheads. I left with a La Biosthétique facial mask. I would definitely return here for a facial!
Annelies van Essen
A salon with international fame! An appointment at La Maison can be described as follows: a warm welcome, very good service and personal attention. As a customer you are central! Your personal wishes are listened to before you receive professional and expert advice about your hair condition, color and styling. The treatments are carried out with quality products and applied according to the latest innovative techniques. Recommended!
Jasmine
I first came to La Maison to get a detox facial with Alisa, and I never went anywhere else after that! She is so knowledgeable, takes a holistic approach to skin care, provides her clients with incredible and lasting results, I can now say that I have the best skin I've ever had. I recommend her to everyone and I feel grateful to have finally come across someone like her.
Aurora Melgar
I've been to La Maison several times. The staff is really friendly and you feel welcome the moment you step in. I've had a couple of the beauty specialists here and they all were experienced professionals, they know what they're doing and give you great advice to improve your skin. In my last visit, I had the pleasure to have Cristina doing my treatment. It was an amazingly relaxing experience and I went out not only with a glowing face but also feeling fully recharged and ready to start the weekend. Thanks!
Botox Toxin: Frown wrinkles
€100
€100
Botox Toxin: Contour of the face (Nifertiti lifting)
€200
€200
Botox Toxin: Elimination of armpit sweating
€600
€600
Radiesse injections (calcium hydroxyapatite)
€350-400
For natural lifting of the face and neck without edema. (1.5 ml)
€350-400
Improve proportions and volume of Lips, cheeks, cheekbones, chin, forehead, temples, nose, contours of the lower jaw, buttocks. € 1 syringe (1 ml)
€250-300
Aesthefill injections (polylactic acid)
€800 / (9 ml)
Stimulate collagen and improve the quality of the skin. For the face and body for up to 3 years. 
€800 / (9 ml)
Smas lifting hardware: Whole face
€1000
€1000
Smas lifting hardware: Eye area
€200
€200
Smas lifting hardware: Lower third of the face
€600
€600
Smas lifting hardware: neck 
€300
€300
Needle hardware RF lifting: face
€300
€300
Needle hardware RF lifting: neck and decollete
€300
€300
Needle hardware RF lifting: Eye zone
€200
€200
Schedule your appointment
Our treatments are performed exclusively by experienced professionals such as Olya. They have years of experience in performing beauty treatments.
We always offer a 100% satisfaction guarantee.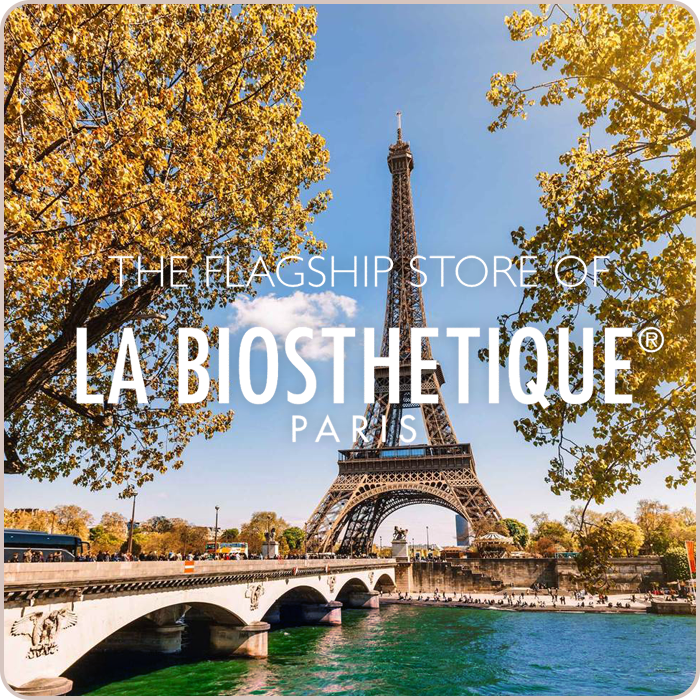 More than cosmetic treatments
La Maison Amsterdam stands for 'the Culture of Total Beauty'. Beautiful shiny hair, radiant skin, feeling good. Natural and visibly effective products and treatments. Discover our specialties.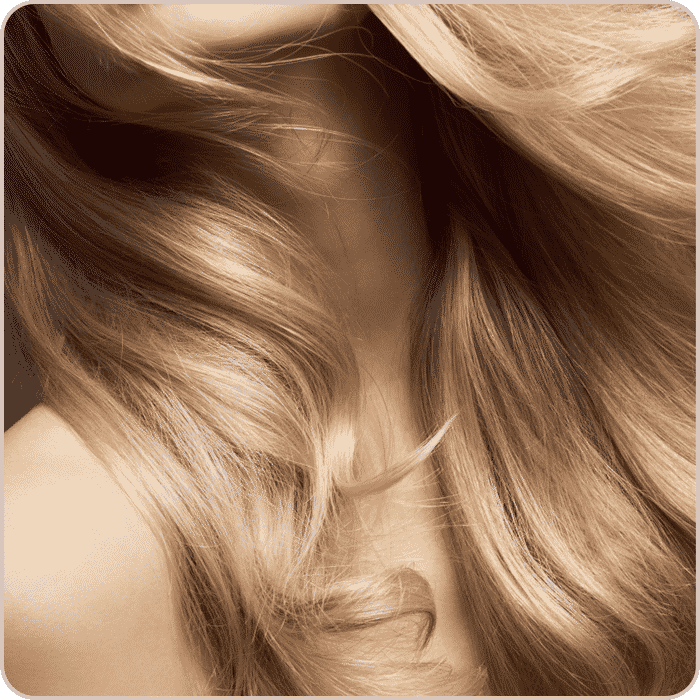 Hair Extensions
With Extensielle's hair extension systems, the hair extensions we make are more natural and better for your hair and scalp. Our specialists are also experts in the field of hair extension. We only use the very best hair extensions made from real human hair.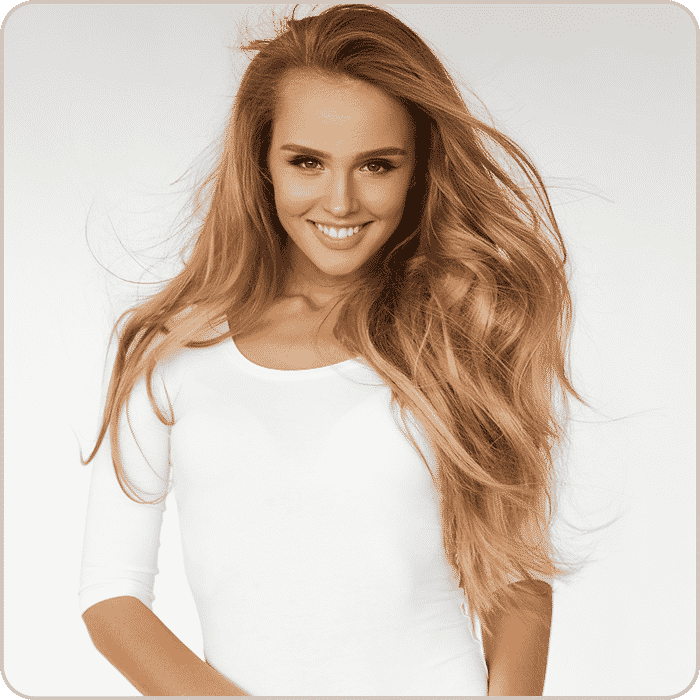 Hair
A hair treatment at La Maison Amsterdam is a full service experience. With our personal approach, expert advice, professional attitude, pampering service, and by using the amazing products by La Biosthétique, we aim to make your visit a unique and complete experience that you don't find at other hair salons.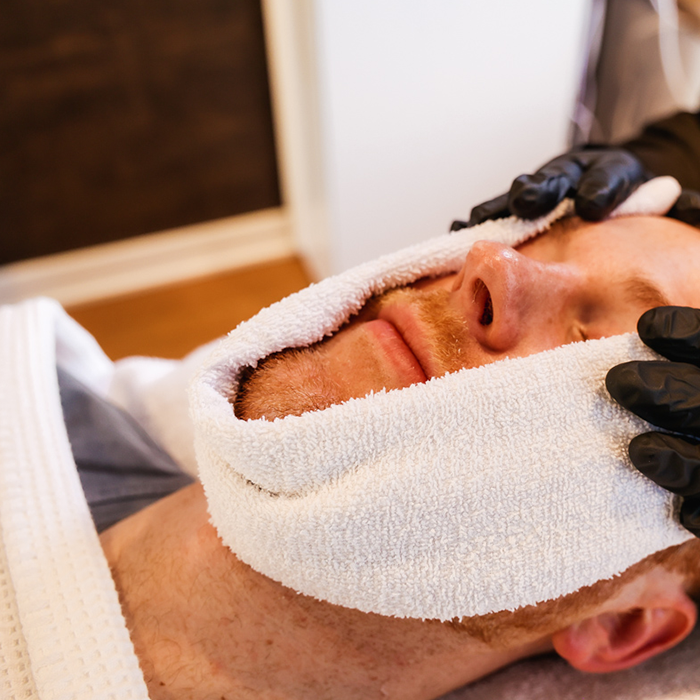 Beauty
As La Biosthétique's flagship store, we offer a wide range of beauty treatments. From brow & lash treatments, to make-up, Dermosthetique treatments, anti acne-treatments, rosacea massages and many more. The products we use by La Biosthétique are all available for purchase in-store.
Request Free intake interview

Stay informed
Sign up and stay informed of the latest news.
Unsubscription is possible in the newsletter.
Our team can help you in 9 languages