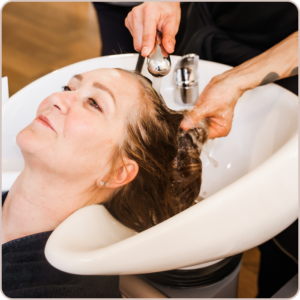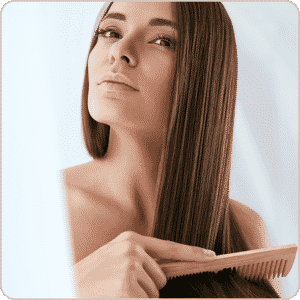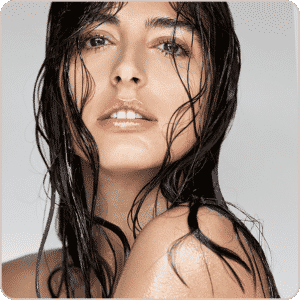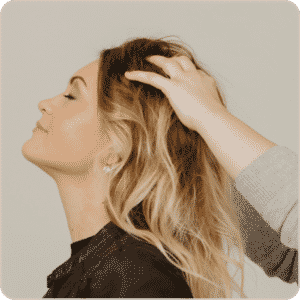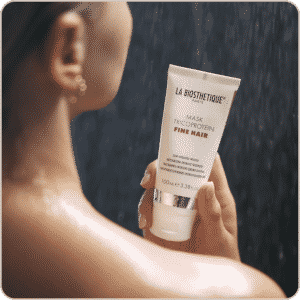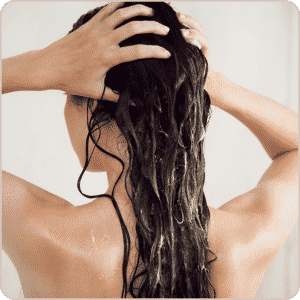 La Maison Amsterdam
The best specialists and treatments for your scalp problems
Some people are blessed by Mother Nature and have a healthy and easy-to-care-for scalps. For anyone who does not have an easy scalp or scalp problems (hair loss, dandruff, itching, flakes, dry, painful) La Maison Amsterdam has very effective treatments and products.
Our specialists diagnose the scalp and helps with the right treatments and products to restore and take of your scalp.
The most common scalp and hair loss problems: We have the solution!
The epidermis is covered by the hydrolipidic layer made up of sebum and moisture and this layer prevents unwanted bacteria, fungi and viruses from multiplying and penetrating the skin.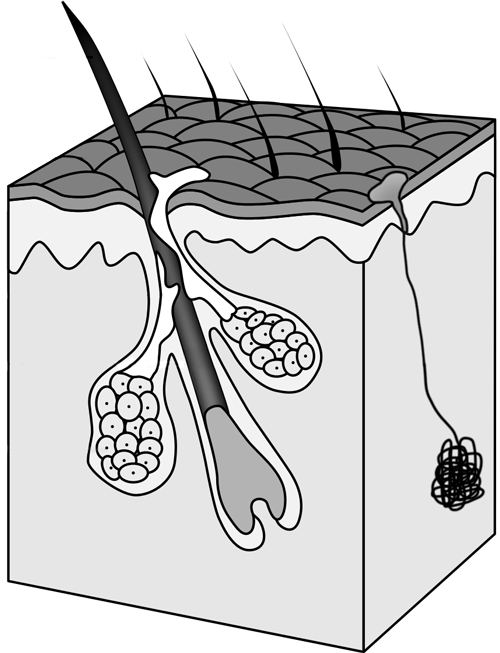 The hydrolipidic layer of the scalp keeps the scalp supple, protects against negative external influences. Excessive secretion quickly makes hair look 'stringy'. Too little secretion or too much degreasing scalp, skin and hair hygiene exactly the opposite. The hair becomes dry, brittle and cannot be treated properly.
Issues
The scalp loses its biological balance, becomes sensitive to excessive microbial population that causes dandruff; the skin dries out, becomes tense or hardens and symptoms such as itching, red spots, dull hair occur. In the worst case, the hair can lose resistance and (as a result of the scalp change) quality, become finer and even fall out prematurely.
Solution
The sebaceous glands are stimulated to produce more skin sebum. Inactive sebaceous glands that have insufficient or no sebum supply to entire skin areas due to a dry scalp are activated in a targeted manner. Dry skin areas disappear and typical dryness symptoms disappear.
Various treatments and products are available for this. These are advised after an analysis by a specialist.
An excessive product of (sebaceous) glands changes the biological balance and quality of the hydrolipidic layer.
Issues
Typical symptoms of an oily scalp are itchiness, irritated skin areas and flaking due to the over proliferation of the microbes that cause dandruff. In extreme cases, hair loss can even occur. The sebaceous gland continuously forms new fat cells and is hormonally stimulated. There are various causes that influence these hormones and thus stimulate sebum production.
Solution
To reduce fat formation, the 5a-reductase (a body's own substance) must be inhibited, thus reducing the stimulus to the sebaceous gland production. Various treatments and products are available for this. These are advised after an analysis by a specialist.
There are micro-organisms on every healthy scalp. The natural balanced hydrolipidic layer characterizes the normal healthy scalp. Loss of this natural balance can lead to changes in the microbial scalp environment. Microbes can multiply profusely. The scalp responses to abundant microbial populations differ from case to case.
Issues
The severe reaction of the scalp to the multiplication of micro-organisms on the scalp eventually activates the enhanced exfoliation. Pityrosporum Ovale (yeast fungus) in particular is responsible for dandruff formation. Not every scalp reacts with dandruff.
Solution
Improving the scalp environment and normalizing the microbial flora. Various treatments and products are available for this. These are advised after an analysis by a specialist.
4. Hair growth disorders and hair loss
Healthy hair growth takes place in a natural cycle. New hairs grow every day, others fall out. A repeating cycle.
Issues
Hair growth disorders are usually caused by a functional malfunction or a malfunction of the scalp. Functional disorders can have various causes:
genetic predisposition
male hormones
immune-related hair root disease
Temporary, temporarily limited hair loss or diffuse hair loss distributed over the entire head
general or chronic conditions
dysfunction of certain hormone glands, deficiency symptoms, for example lack of iron, vitamins, trace elements,
also radical diets, wrong nutrition or side effects of medicines, blood thinners, etc.
stress at work or at home, or general psychological or physical stress, for example after surgery
In all cases, the hair growth phase of the hair becomes shorter or the hair loses quality. More and more hairs are adversely affected by the functional disorders of the scalp and do not grow optimally.
Solution
Sufficient growth impulses – according to an internal clock – must keep the hair cycle going, stimulate hair growth and prevent hair loss. Various treatments and products are available that: improve growth impulses, increase cell energy of the hair-forming cells, have a positive effect on the active growth phase of the hair, etc. These are recommended after an analysis by a specialist
All skin types can react sensitively to individual scalp changes. For example, dry scalp can tend to irritations due to the malfunctioning of the sebaceous glands.
Issues
In most cases, the skin's barrier function is disrupted. Therefore, all possible irritating substances that get on the scalp can penetrate better. When the natural defense mechanisms of the scalp are disrupted for various reasons, the scalp reacts with so-called 'messenger substances' that activate the cell systems of the skin and thus provoke reactions.
The causes for sensitive reactions can be diverse. Internal factors, such as stress, tension, nervous or organic stress (health, medicines), food, but also climatic factors, such as heating air, cold, etc., can cause sensitive reactions.
Solution
By normalizing scalp functions, the scalp's susceptibility to stimuli is reduced. Existing red spots and irritations are intensively soothed. At the same time, the scalp gains more resistance and existing skin irritations are immediately soothed, so that the normal scalp condition is restored relatively quickly. Various treatments and products are available for this. These are advised after an analysis by a specialist.
Unlike the sebaceous glands, sweat glands are small, isolated glandular bodies that are not connected to the hair follicle. There are many different causes for (too much) sweating.
Issues
Too much sweat makes the hair look 'stringy' quickly and makes the scalp sensitive to irritations. Particularly with excessive sweat gland secretion, the quality of the hair suffers due to the aggressive components of the secretion product of the sweat glands. The hair can become finer. The hair-forming cells lose their energy. This can lead to qualitative and quantitative deterioration of the hair. Hair growth disorders can also occur.
Solution
Restoring normal metabolism. This reduces the negative influences of sweat and increases the energy level of the cells. Various treatments and products are available for this. These are advised after an analysis by a specialist.
Visit us for a free diagnosis by a scalp specialist.
schedule appointment

Plan a free intake with our scalp specialist.

Analysis

Our scalp specialist analyzes your scalp.

Advice

You will receive advice on products and treatments.
Why choose La Maison Amsterdam?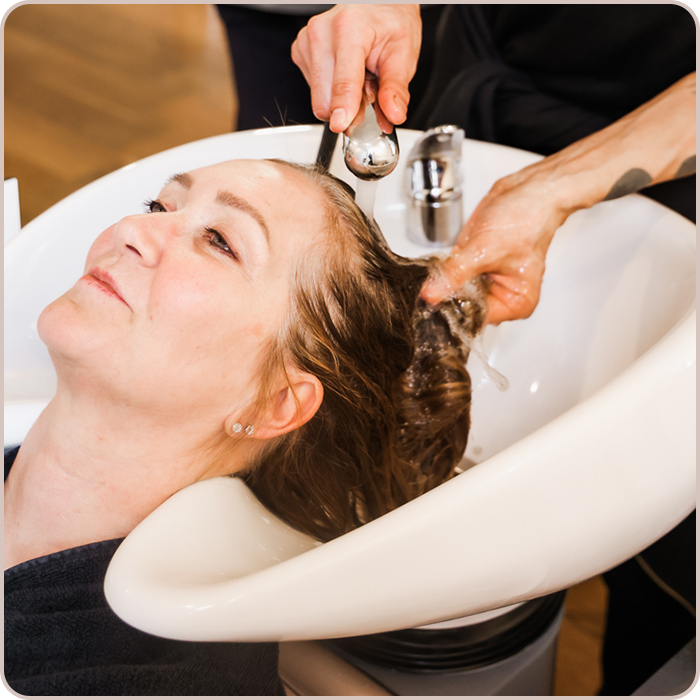 The specialists of La Maison Amsterdam have all received training from La Biosthetique and have years of experience with various scalp problems. They are regularly trained in the latest solutions such as treatments and products for home use.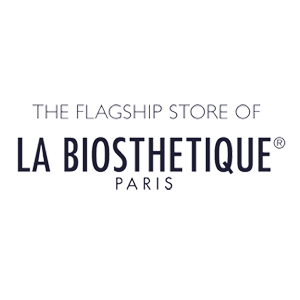 As the flagship store of La Biosthetique, La Maison is closely involved in the product development of La Biosthetique. These products guarantee to solve scalp problems.
Our customers rate us on average with 4.6 stars.
Based on Google Reviews (165 reviews)
Flagship store La Biosthetique
Natural and effective products
La Maison Amsterdam is the Flagship Store of La Biosthetique and works with The Culture of Total Beauty philosophy. This stands for the use of perfect, individual products for each specific use in harmony with all other La Biosthétique products.
In our salon we offer unique services and treatment rituals that are specially tailored to you, in an environment where you can enjoy and relax.
Schedule your appointment
Our treatments are performed exclusively by experienced professionals such as Sabrina, Christina and Alisa. They have years of experience in performing beauty treatments.
We always offer a 100% satisfaction guarantee.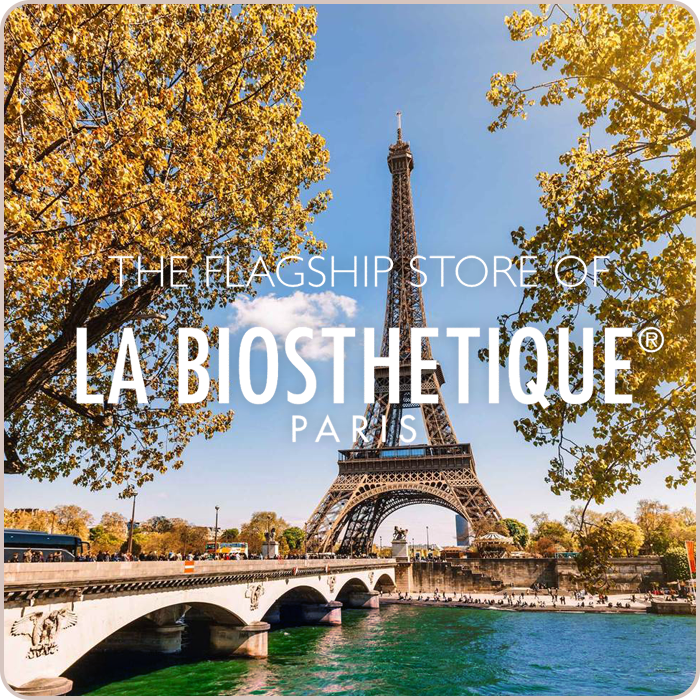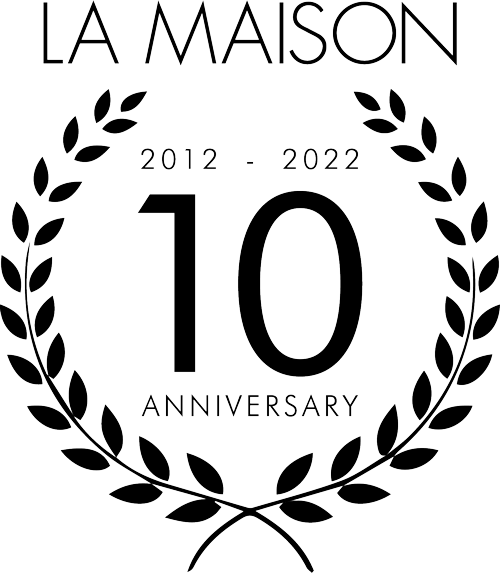 La Maison Amsterdam celebrates its 10th anniversary
As a flagship store of La Biosthétique, La Maison Amsterdam has been offering high-quality treatments for hair, hair extensions, hair restoration, wellness and beauty for 10 years, as well as cosmetic treatments for skin improvement and skin tightening.
More than Scalp Treatments
La Maison Amsterdam stands for 'The Culture of Total Beauty. Beautiful shiny hair, radiant skin, feeling good. Natural and visibly effective products and treatments. Discover our specialisms.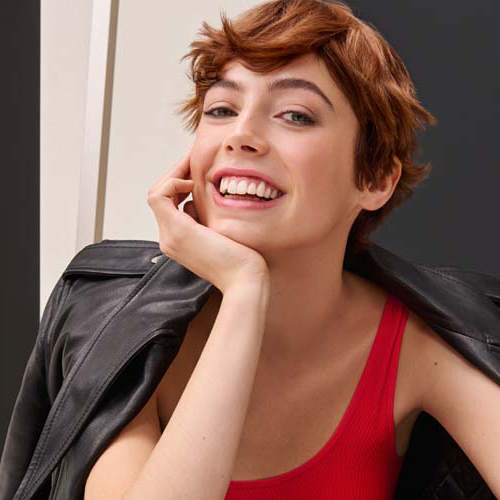 Hair treatments
A hair treatment at La Maison Amsterdam is far from standard. The personal approach, expertise, a professional attitude, a pampering service and the effective products of La Biosthétique make every visit to La Maison Amsterdam a unique and complete experience.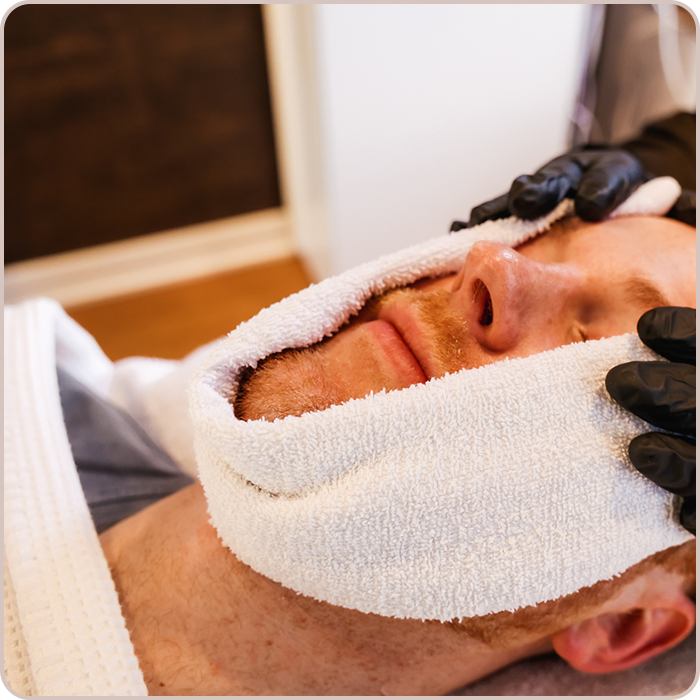 BEAUTY TREATMENTS
As a flagship store of La Biosthétique, we are completely at home in beauty treatments. Eyebrows, Eyelashes (lash-lift or extensions), Make up, Dermosthetique, and a wide range of Facials. The full range of La Biosthétique is available in our salon.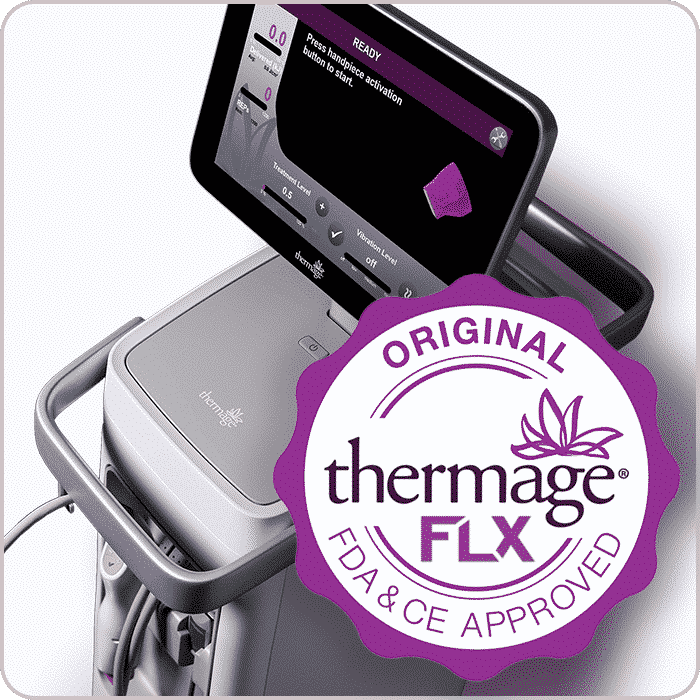 Thermage FLX & Fraxel
We are also happy to help you with cosmetic treatments. We have specialized doctors, specialists and the best and latest treatment equipment for painless skin tightening and skin improvement for all body areas. Without injections, surgery and recovery time.

Stay informed
Sign up and stay informed of the latest news.
Unsubscription is possible in the newsletter.