La Maison Amsterdam, centrally located on the Rozengracht in Amsterdam, is the exclusive beauty center where unique Thermage treatments are given. None other than Jens Wismahr, the most prominent Thermage specialist in Europe, performs the treatments using the latest technology: Thermage CPT8.
The treatments are unique: firmer skin, less wrinkles, immediate results, and all this without injections, incisions, or downtime. The skin-tightening and firming effects of Thermage are noticable right after treatment, and effects improve even further till up to six months after.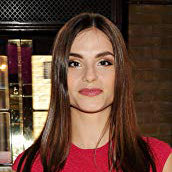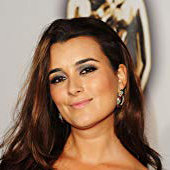 Treatments without surgery
Rejuvenate your appearance with the number 1 provider of skin tightening treatments worldwide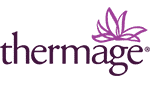 Thermage
A Thermage treatment treats wrinkles and loose skin on the face, around the eyes and on the body.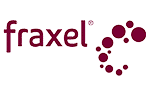 Fraxel
A Fraxel treatment improves the tone and texture for aging and damaged skin. It will also help reduce scars, sun, age spots and more.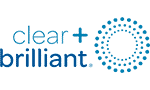 Clear + Brilliant
Clear + Brilliant laser treatment can help prevent visible signs of aging and improve the overall effects of time and environment on your skin.
Our cosmetic specialists
Quality and craftsmanship are paramount at La Maison Amsterdam. Meet our team of specialized professionals.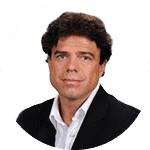 Jens
Doctor non-invasive treatments
Treatments in collaboration with Wrinkless
Botox
Botulinum toxin (Botox) is a natural protein that is produced by the Clostridium Botulinum bacterium. The protein causes a temporary blockage of the muscle-nerve transition, which reduces muscle activity.
Radiesse
Radiesse is a non-permanent wrinkle filler made from synthetic calcium hydroxylapatite in a water-based gel. These components occur in body tissue such as teeth and bones, and are fully biocompatible.
Hyaluronic acid
Hyaluronic acid is a natural part of the skin that ensures water retention. This moisturizing effect gives the skin elasticity and volume. The production of hyaluronic acid decreases with age. This causes wrinkles.
Jett Plasma
A unique and revolutionary treatment for correcting the upper and lower eyelids without surgery, no needles and cutting. The Jett Plasma Lift Medical treatment has a relatively short recovery time. Stimulates the collagen.

La Maison Amsterdam
We offer the best specialists and finest treatments for your hair
At La Maison Amsterdam we have a different approach when it comes to service. We offer a personal approach, expert advice, time and attention, as well as using the best products to make sure every visit with us a special and complete experience. 
La Maison Amsterdam is located on the Rozengracht 215 in the center of Amsterdam 
More than cosmetic treatments
La Maison Amsterdam stands for 'the Culture of Total Beauty'. Beautiful shiny hair, radiant skin, feeling good. Natural and visible effective products and treatments. Discover our specializations.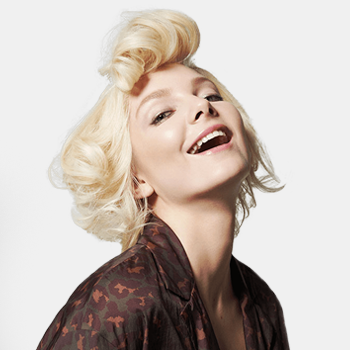 Hair
A hair treatment at La Maison Amsterdam is a full service experience. With our personal approach, expert advice, professional attitude, pampering service, and by using the amazing products by La Biosthétique, we aim to make your visit a unique and complete experience that you don't find at other hair salons.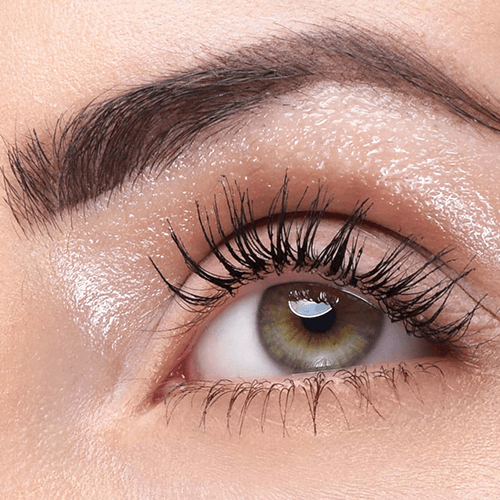 Beauty
As La Biosthétique's flagship store, we offer a wide range of beauty treatments. From brow & lash treatments, to make-up, Dermosthetique treatments, anti acne-treatments, rosacea massages and many more. The products we use by La Biosthétique are all available for purchase in-store.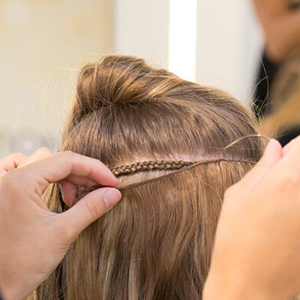 Hair Extensions
By using hair extensions by Djarling and Extensielle, we create incredible, natural looking hair styles. The extensions we use are top quality and the system we use makes sure your hair and scalp are not damaged. Our specialists are also hair weave experts, a natural way to make the hair fuller and longer through extensions.

Stay informed
Sign up and stay informed of the latest news.
Unsubscription is possible in the newsletter.