Beauty products for the holidays
Its sand, palms, the gently murmuring sea, sun and relaxation. These beauty products should certainly not be missing in your travel make-up bag.

1. Waterproof SPF
The waterproof Soleil Creme Solaire SPF 50+ protects the skin from strong sun exposure, which is particularly intense around the equator. It is suitable for sensitive skin types and all skin tones. The cream is quickly absorbed without leaving white marks on the skin and provides extra moisture thanks to the natural chicory extract. In addition, it protects against premature skin aging and pigmentation spots. Soleil Spray Invisible SPF 30 is a waterproof sun spray with a natural tanning activator that prevents UV radiation as soon as you spray it on.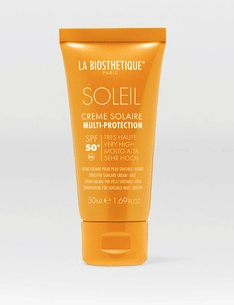 2. Facial cleansing
Tonique Hydratant is a real mineral cocktail that refreshes the facial skin. Magnesium, zinc and copper provide energy and fight free radicals. Thanks to the long-chain hyaluronic acid and the active ingredients of the apple, it also provides an extra portion of moisture after a long day at Xpu-Ha Beach. Apply Tonique to the cleansed face and work in well. The hair also benefits from a pick-me-up. In a few minutes, the intense Dry Hair Conditioner gives shine, softness, resilience and above all a lot of moisture to dry hair. Active ingredients from the desert rose regulate the moisture balance of the hair from the first use.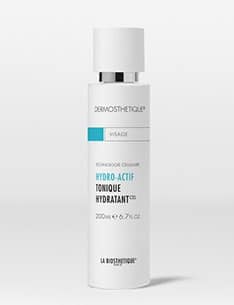 3. Hairspray
For a natural beach style, simply wear the hair down and shape with some Soleil Laque. The summery scented hairspray is particularly suitable for the beach as it offers optimum UV protection for the hair and gives it a pretty shape – whether applied to dry or slightly damp hair. For emphasized cheeks the elegant powder blusher Tender Blush is the perfect choice for a Mexican beach bar in Cancún. The mineral pigments provide a youthful, lively complexion, particularly in the color "Mystic Red" at an after-sunset get-together with a shot of Tequila.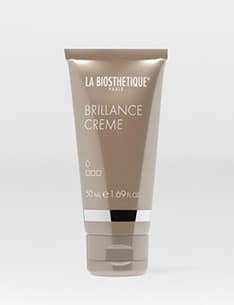 4. Conditioning styling cream width UV filter
The conditioning styling cream Brillance Crème with natural lipids from beeswax and castor oil restores the shine of dry and porous hair and also protects it from drying out and harmful UV rays. Apply this cream sparingly, simply work into dry hair for curly or straight hair and style as desired. During a romantic evening in one of the beautiful terrace restaurants with a glass of South African wine, the summer nail polish Brilliant Nail is a wonderful accessory. In the shades "Candy" or "Rouge Noir", it provides an impressive color brilliance and lasts at least as long as the memories of your holiday.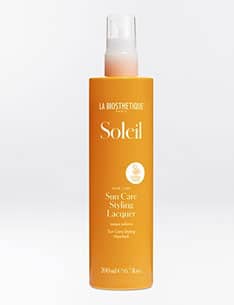 Interested? Come by for more information!
Interested in La Biosthetique products? Make an appointment online! Want to see more of our salon? Follow us on Facebook and Instagram. We give a look behind the scenes and share photos, videos and fun stories.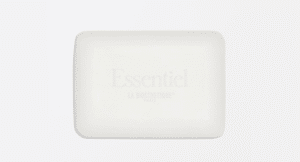 La Biosthetique recently introduced a new addition to their range of hair care products - the Classic Shampoo ...
Lees meer

→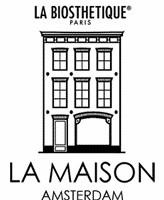 Blijf op de hoogte
Meld je aan en blijf op de hoogte van het laatste nieuws.
Afmelden is mogelijk via de nieuwsbrief. 
Our team can help you in 9 languages