Jennifer Aniston loves Thermage & Clear+ Brilliant
She has been named "the sexiest woman in the world" by Men's Health and this year she was named "the most beautiful woman in the world" by People magazine. So how does the ever-gorgeous Jennifer Aniston manage to get more beautiful every year? InStyle Magazine lists the 47-year-old actress's 6 best beauty tips.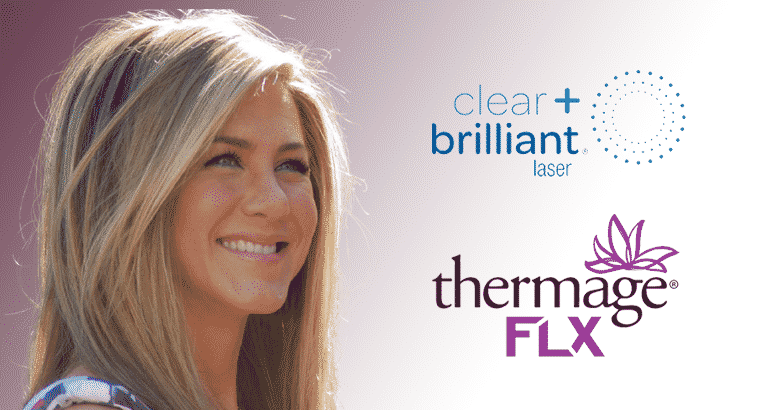 One of the tips: Thermage & Clear+ Brilliant
"I love Clear+ Brilliant treatments," says the actress, who believes that restoring a youthful glow to your skin is more important than erasing all signs of expression. The 30-minute, non-invasive treatment "is a great refresher and there is very little downtime." Best of all, "you don't look like a peeled tomato." Aniston is also a big fan of Thermage FLX, a non-invasive treatment that uses radiofrequency waves to stimulate collagen, smoothing and tightening skin after just one 45-minute session.
Read the full article from InStyle Magazine here.
Who is Thermage FLX for?
Thermage FLX is for anyone looking for a non-surgical treatment (no cutting or needles) to address loose skin. The ideal patient is 30 to 65 years old, has mild to moderate skin laxity, and has realistic expectations. Patients love this treatment as it takes less than two hours and apart from a little swelling there is no real downtime!
Interested? Schedule a free consultation
Are you interested in the possibilities and results for your skin? Schedule a consultation free of charge and discuss the options with a specialist.
Bron: Solta Medical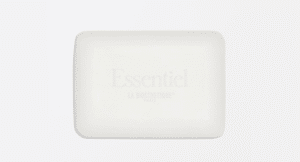 La Biosthetique recently introduced a new addition to their range of hair care products - the Classic Shampoo ...
Lees meer

→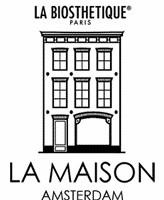 Blijf op de hoogte
Meld je aan en blijf op de hoogte van het laatste nieuws.
Afmelden is mogelijk via de nieuwsbrief. 
Our team can help you in 9 languages